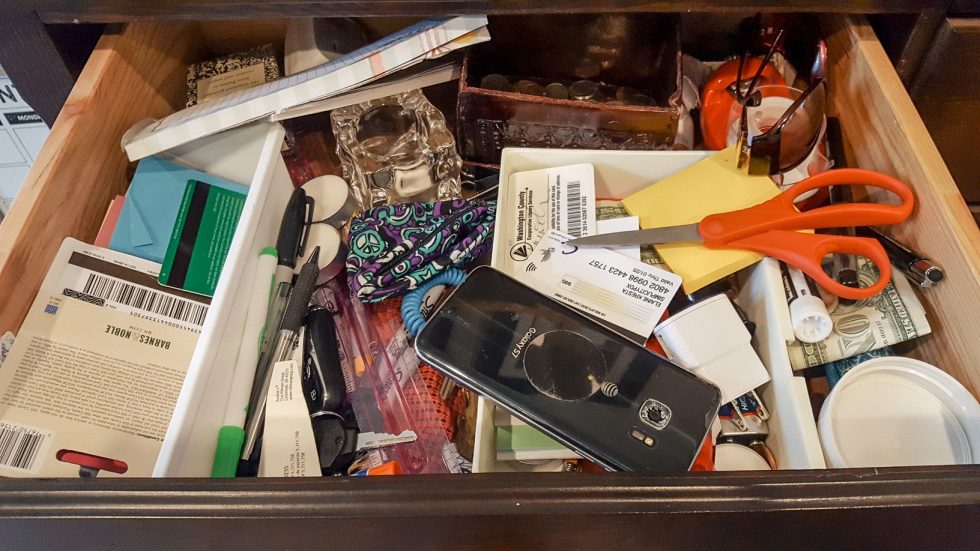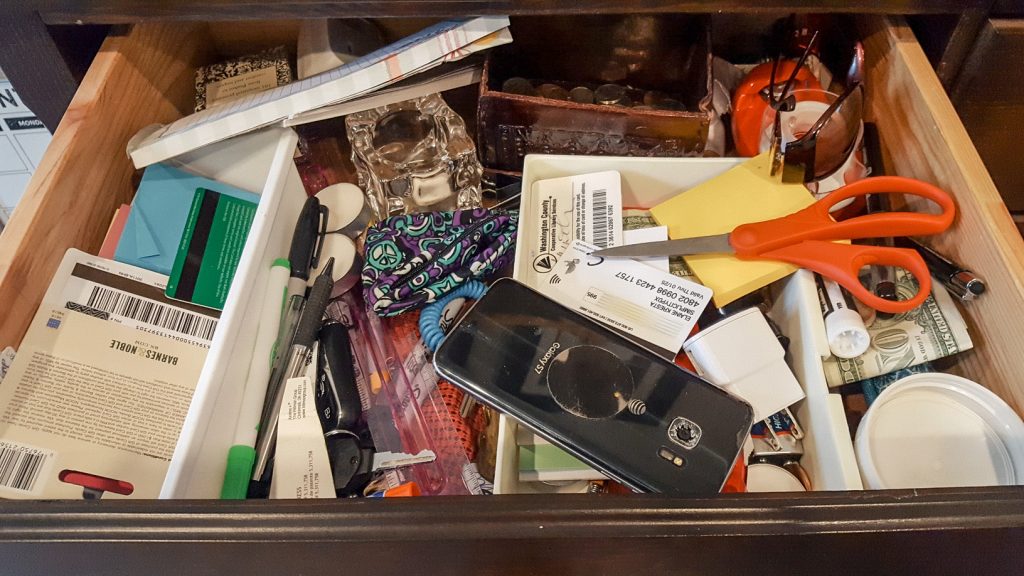 With the arrival of COVID-19, our natural rhythms of life have been dramatically changed. Plans have been canceled, projects postponed, and classes switched to online with our stay home mandate. What was once a simple trip to the grocery store for milk turns into a 2-hour long process that includes gloves and face masks. Despite all these changes, good things are happening! Neighbors are checking in on one another, food is being donated to school-aged kids and we are learning new ways to connect. It has been amazing to see our households, communities, and cities find creative ways to keep life moving forward. What many of us have found most helpful is discovering how much we can actually do from the comfort of our home, even get organized!
Here are three ways you can start simplifying your life and get organized while sheltering in place.
Commit to a Space
Whether it is a closet, countertop or a single drawer, commit to working through that space until it is completed. To begin, clear the space entirely and categorize the items, making decisions on what needs to live in the space, go elsewhere, and what can be recycled or donated. See these simple steps in action in the following photos below.
Schedule the Time Weekly or Daily
When it comes to getting organized, it takes more than bins and baskets to order a space, it takes time. This is one of the biggest obstacles to getting organized, especially with home offices. Taking time off work to get organized can feel like a financial burden and yet when you take the time to organize your office, you gain productivity which gains you back your time, saving you money in the long run! So schedule a time between 20 minutes to 1 an hour, either daily or weekly to work on getting organized. Don't know where to begin? What is right in front of you right now? Start there!
Get Extra Help
Hiring a professional won't only help you get organized but make the process easier by elevating extra stress with simple step by step coaching. When you hire a professional organizer you can commit to a space and schedule a weekly time to ensure your project will be completed. With our new virtual organizing services, you can receive the support you need from the safety of your home. At Simplicity PDX we value your pace and will personally customize your organization process to fit your needs.
Now it's time to get started! What project or space do you have in mind that you would like to see simplified and in order?
Start today!
If you are learning toward needing extra, call today for a free 20-minute consultation!
503-750-8679